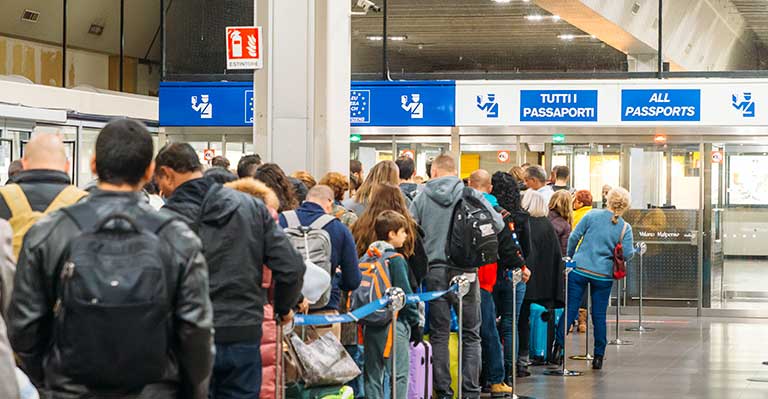 Many travelers mistakenly believe once they have a valid passport they are good to travel the world. They aren't aware of a variety of foreign requirements and assume if there are any the airline, cruise line or a travel agent will notify them. All too many people learn the hard way that it is their responsibility to learn the rules.
Here are the TOP FIVE Reasons Your Passport May Be Rejected
1) Your Passport Expires Too Soon
Your Passport Expiration Date May Need 90 or 180 Days Beyond Your Return Date
This is one of the most confusing and perplexing issues.
If you don't have the required number of additional days from your date of departure from their country but prior to the expiration of your passport, you can be denied boarding by the airline or refused entry to the country once you arrive. Most of Europe has a 90 day requirement, although some European countries require the full 180 days.
Be aware that many airlines have a similar requirement. For instance, American Airlines states: A passport must be "valid for at least 6 months after the date you enter a foreign country."
Also don't trust a friend's comment that they traveled with less than the required time until their expiration and didn't have a problem. While one airline or immigration officer might have allowed one person entry, another one might not and your vacation will be ruined. In addition, travel insurance does not cover losses caused by your failure to have a valid passport, visa or health vaccinations/certificate.
The U.S. State Department's Consular Information Program website lists passport and visa requirements for every country.
If your passport will expire close to any of these dates, renew it early and get a new one that last another 10 years. Passport renewal processing takes between 6 – 8 weeks. 
2) Insufficient Blank Pages
Endorsement Pages Do Not Count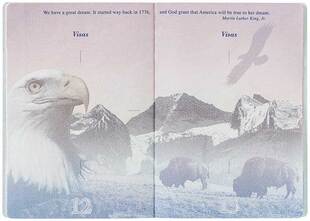 As you'll learn in the video below, many countries require you have a minimum of two blank "Visas" pages in your passport. "Visas" pages are clearly labeled "Visas." Beware, the last several pages in your passport book are "Endorsements" pages. Endorsements pages are labeled on the edge of the pages and do not count as available "Visas" pages.
If you do not have at least two "Visas" pages you can be denied boarding by your airline or denied entry to the country.
If you have less than two empty "Visas" pages you need to renew your passport. If you travel internationally heavily, you can request a new passport book with 52 pages so you don't run out as quickly.
3) Visa Required
There are roughly 183 countries that do not require a U.S. passport holder traveling as a tourist to obtain a visa to visit their country. However a couple of dozen do, including Russia, China. Cambodia, India, Jordan, Nepal, Saudi Arabia, Turkey, Vietnam and more than another dozen countries. You can check which countries require a visa. There are two excellent sources to check visa requirements – the U.S. State Department Consular Information Program or  CIBT Visas.
4) Immunization Required
Some countries require International Certificates of Vaccination for yellow fever while others require one for cholera. It is important to check the requirements for every country you will visit otherwise you may be refused entry. The CDC (U.S. Centers for Disease Control and Prevention) maintains a database for every country listing each countries' vaccination requirements as well as recommending vaccinations based on local conditions. Checkout the CDC list here.
5) Damaged Passport
Having a damaged, worn or misused passport may lead to being denied boarding on an airline and denied entry to a country. Minor wear is not a problem. If there a tears, peeling of pages, spills or stains, delamination, a hole punched in it, missing pages or anything that looks like tampering with the microchip or the document, you likely will be denied entry.
How To Prevent Passport Problems
• Check the requirements for each country you'll visit
• Looks for visa and health vaccination or certificate requirements.
• Check your passport's expiration date
• Depending on the countries you'll visit your passport expiration date may need to be 90 or 180 days past your expected return date.
• Renew your passport early
Passports are issued by the U.S. State Department. It takes about 8 weeks to renew an expiring passport, so plan ahead. If you've waited until the last minute the State Department as an expedited service if you'll be traveling within a few weeks. If you've cut it even closer, there are passport expediter services.
• Make copies of your passport
Make a copy of your passport and take it with you. Then if you passport is lost or stolen you will be able to replace it much faster. Another option is to save a copy of your passport online so you have access to it around the world.
​We offer all of our clients the option to store a copy in our smartphone app so they will have a copy at their fingertips all the time.
Following these simple rules will help ensure you have a fun and worry-free vacation.
So how to choose the right vacation for you?
Vacations are an investment! With literally thousands of options, choosing the right vacation and the best value is difficult to sort through. That's where I bring my 12 years of travel experience and expertise to do this right, and get you the best value for your money. With the backing of the largest travel consortium behind me, we have options you can't find online. Plus our work just gets started once we book your dream vacation. Chat with us to learn more.
The world awaits you and we look forward to assisting you in choosing the exact right adventure on the waters or land for you and your companions!
Let's chat and find the right vacation for you.