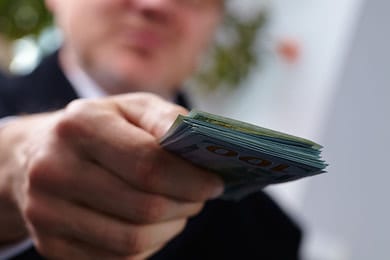 "Uplift" Vacation Financing Offered by Sophisticated Cruising
Have you ever found that dream cruise that you've always wanted, but you didn't have all the funds right now to pay for it? Or maybe you wanted to try the "suite life" and didn't think you could afford it? Well, with our new financing program by Uplift, you can finance your vacation over 12 months at a very competitive rate – usually much better rates than credit cards offer.
What is it?
It is a fast lending program that gives you an instant credit decision so you can finance your cruise and vacation expenses quickly and online. All you need is a smartphone.
How does it work?
Contact us if you'd like to finance the vacation you booked through us. Most people use this option when the final payment is due. We'll give you sample monthly pricing without any application. Our partner, Uplift offers low interest rates –  usually lower than a credit card with no unexpected charges or pre-payment penalties. Applications can be approved in less than one minute.
If you'd like to apply to find your rate and exact monthly payment, we'll supply Uplift with your legal name, address, birth date, email and smartphone telephone number. Then they will send you a text message to your smartphone. All you have to do is click on the link and enter your household income and social security number, and then click the "Check My Rate" button.
You'll see your actual payment details – it is that easy. No hard credit check is made until you accept the loan. If you accept it, the first payment is due upon acceptance. Payments are made through a Mastercard or Visa debit card. Future payments will be automatically charged each month to the same debit card.
Once approved, we'll apply the approved loan payments to your cruise and vacation balances due. It is that simple.
Uplift – A Trusted Partner
Uplift has partnered with several travel brands including Carnival, United Airlines, Norwegian, American Airlines, Universal Orlando and many more. We are pleased to join the list of travel specialists offering Uplift to our clients.
Sign Me Up!
If you'd like more information or you'd like to take advantage of Uplift financing, just contact us by phone or email and we'll get you set up.
So how to choose the right vacation for you?
Picking the right vacation is a decision with many variables: which hotel, cruise line or tour company is right for you, which destinations interest you, what are the demographics of fellow travelers, what are the service standards, what activities are available, and most importantly exactly what do you desire from the experience. We want you to make an informed, intelligent buying decision where you get the best value for your money! We work with our clients to ensure the vacation or cruise they choose is right for them and those traveling with them.
The world awaits you and we look forward to assisting you in choosing the exact right adventure on the waters or land for you and your companions!
Let's chat and find the right vacation for you.