Overview
This is your definitive guide to Celebrity Cruises. Celebrity Cruises is a definite step up from the mass market ships featuring a more sophisticated, modern, and elegant atmosphere. ​As a "premium" cruise line positioned between the mass market and luxury lines. Celebrity's suites offer a perfect bridge for those looking to experience a more luxurious experience but at a more affordable price.
Celebrity is known for its professional service, fine food, and its elegant design. The entire fleet is in the middle of a renovation. Celebrity calls this their Revolution as the fleet takes on the design and aesthetics of the new Celebrity Edge Class ships.
Celebrity's ships are designed primarily for adults. Each ship has several gourmet specialty restaurants available for an up charge, and sophisticated bars. There is a very well equipped upscale spa, salon, and fitness center on each ship. Modern photography, sculptures and art can be found throughout the ships. Butlers are provided in all suites.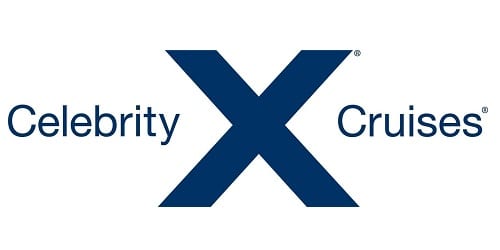 Should you choose Celebrity Cruises
Yes, if you want/value
An upscale and sophisticated atmosphere
A more sedate and tranquil environment than mass-maket cruise lines
You appreciate and expect a sophisticated and higher-quality of cuisine
No, if you want/value
​Water slides, kids pool and play area
A large children's program
A large variety of daily activities and events
A very active or energetic atmosphere
A true luxury experience throughout the ship
Tips
Celebrity suites offer a more upscale and luxurious experience. They are a great option if you'd like to taste luxury service and accommodations, but at a more affordable price while enjoying the benefits of a larger ship – large production entertainment, a large variety of restaurant options, a younger crowd (average age 45 – 55) with more activities available onboard. Suites have access to a private restaurant, Luminae, which serves 5-star quality food with excellent service. Suites also get pre-paid gratuities, free high-speed WiFi service, the "Premium" alcohol beverage package, and onboard credit. In addition, on all ships that have been renovated to the Edge Class standards, suites guests have a private Retreat sundeck, pool and hot tub, with a private poolside bar, as well as the Retreat Lounge.
Take advantage of their "free perks" program. Depending on the time of year, you'll get two or more free perks (pre-paid gratuities, unlimited WiFi, classic beverage package or onboard credit). Suite guests, not using a senior discount package, get all four with an upgrade to the Premium beverage package.
Consider the all-four perks package when selecting a cruise fare. It includes pre-paid gratuities, unlimited WiFi, classic beverage package and a $150 onboard credit. Most people save more than the cost of upgrading to the 4 perks offer.
Unfortunately, post-Covid, Celebrity's quality and service as slipped a bit as the line appears to be cutting costs to enhance its bottom line. Celebrity has moved from promoting its "All included" perks, to non-refundable bare bones cruise fares which don't include any perks. This marketing strategy pulls a different guest demographic, which undermines its efforts to boost itself into an entry "luxury" cruise line.
The Edge Class ships are Celebrity's newest class of ships. The Solstice Class ships were designed to target Baby Boomers and Gen X, while the Edge Class ships (and future ships) shifts more towards Millennials.
Your Onboard Experiences
​DINING
Celebrity prides itself on serving sophisticated cuisine in its complimentary main dining room(s). The buffet offerings are elevated with a wide variety of items from around the world. Restaurant menus, crafted by Michelin-starred chef, Cornelius Gallagher, are inspired by the amazing regions visited. Luminae is an exceptional restaurant reserved for suites guest only at no extra charge serving 5-star cuisine.
​SPECIALTY RESTAURANTS
There are several specialty dining rooms on each ship. All are available at an additional upcharge plus an automatic gratuity. Specialty dining packages are available for 3 or more dinners at a discounted price. Prices for dinner range from $45 – $75 per person plus automatic gratuities. Click for the 2023 price list.
BEVERAGES
Coffee, ice tea, milk and some juices are included in dining areas. Celebrity offers a variety of drink packages for alcoholic beverages and spirits, wine, specialty coffees and/or soda. For suite guests, the Premium drink package is complimentary.
ENTERTAINMENT
Celebrity offers impressive production shows, singers, bands, aerial acrobatics, and comedians targeted towards an adult audience on Solstice Class ships.
On Edge Class ships production shows have been reduced and the entertainment has shifted towards Millennial tastes. Solstice Class ships have a wide variety of bars where it is easy to meet fellow passengers and exchange stories. On Edge Class ships the number of bars has been reduced and the physical layout is less conducive to social interaction.
There are a number of presentations, lecturers, and training on the ship. However, virtually all are geared to selling you something.
SPA & FITNESS CENTER
Celebrity's Spa & Fitness Center offers a full range of services. The Spa offers a variety of massages, skin care, acupuncture, aesthetics, and body wraps. Manicures, barber services, pedicures, teeth whitening and hair styling is available in the Salon. The fitness center includes treadmills, rowing machines, stair climbers, recumbent bikes, ellipticals, cross trainers, and free weights, plus a jogging track, sport court, and a full suite of state-of-the-art cardio, core, and weight training equipment for every fitness level. You can join one of many daily group fitness classes or have a personal consultation with a wellness professional on exercise, diet, and lifestyle. Wellness services for mindful dreams, detoxing your diet, benefits of sleep and healthy skin are available from the Spa.
​FELLOW GUESTS
The median age bracket on Celebrity Cruises is in the 40s & 50s. Most guest are adults and there a few children. During Spring Break and over the Summer, especially in the Caribbean, it skews younger and has more children.​ European and cruises over 7 days will skew older. Most fellow passengers will be from North America, better traveled, and more global than on mass market cruise lines.
DRESS CODE
Smart Casual is the dress code for most nights.
Women should feel comfortable wearing:
Skirt, pants or jeans with a casual top
Men should feel comfortable wearing:
Pants or jeans with a short sleeve sport shirt.
Evening Chic – Celebrity has eliminated Formal Nights and replaced them with Evening Chic. All cruises that are 7 nights or longer will feature two Evening Chic nights. Any cruise 6-nights or shorter will feature one Evening Chic night. All other nights of the cruise will feature Smart Casual attire. Celebrity Xpedition will continue to feature casual attire for the entire cruise. During Evening Chic, women should feel comfortable wearing:
A cocktail dress
Skirt, pants or designer jeans with an elegant top
Men should feel comfortable wearing:
Pants or designer jeans with a dress shirt, button-down shirt or sweater
Optional sport coat or blazer
WIFI/INTERNET
All ships offer high-speed Internet service packages. The "Surf" package is included in the "Always Included" program. It is perfect for browsing the Internet and getting your emails. The "Stream" upgrade package  allows you to browse web sites faster, stay in touch with video calling, and stream your favorite TV shows and movies.
Use your own smartphone, tablet, or laptop to connect, or use one of the ships workstations in the Celebrity iLounge which is open 24 hours a day.
Choose from a variety of Internet packages to suit your needs. The Xcelerate high-speed Internet is available on all ships, except Celebrity Xpedition®, which offers Wi-Fi in public areas. "Stream" WiFi access is free to suite guests.
GRATUITIES & TIPPING
With Celebrity's new "Always Included" program, pre-paid gratuities are included in your cruise fare.
An 18% gratuity is automatically added to spa, salon, bar and mini-bar purchases.
If you have more questions
give us a call or schedule a chat below.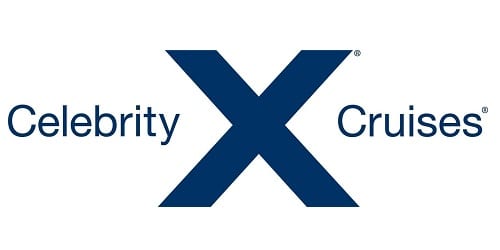 So how to choose the right vacation for you?
Vacations are an investment! With literally thousands of options, choosing the right vacation and the best value is difficult to sort through. That's where I bring my 12 years of travel experience and expertise to do this right, and get you the best value for your money. With the backing of the largest travel consortium behind me, we have options you can't find online. Plus our work just gets started once we book your dream vacation. Chat with us to learn more.
The world awaits you and we look forward to assisting you in choosing the exact right adventure on the waters or land for you and your companions!
Let's chat and find the right vacation for you.