EXPERIENCE INCREDIBLE PICTURE PERFECT VISTAS
There are some places on earth that are best experienced from the top of a mountain or the deck of a cruise ship, either because they are hard to reach or because they are best viewed from a distance. The Sydney Harbor (above) is one of the most photographed destinations in the world. But there are many more.
LET'S LOOK AT JUST A FEW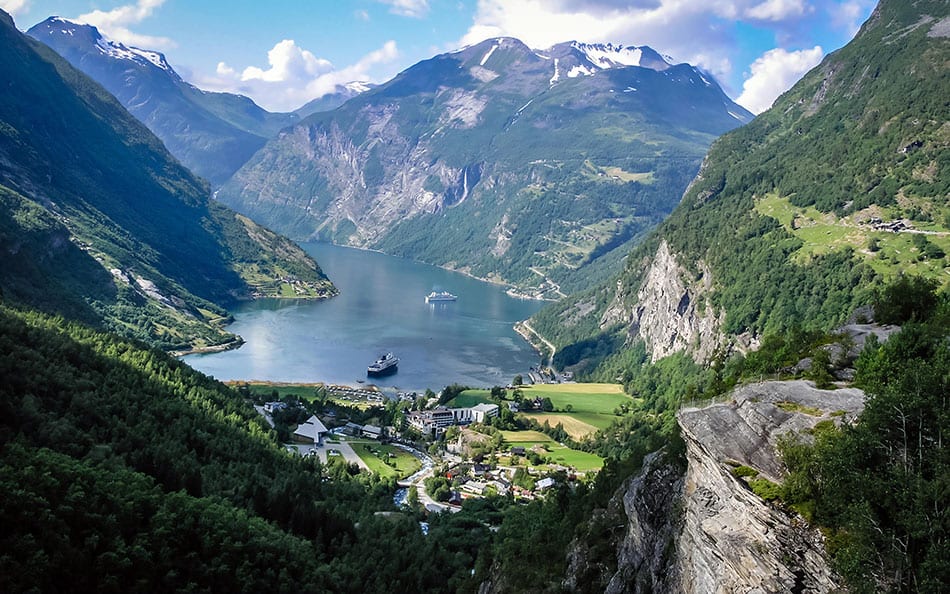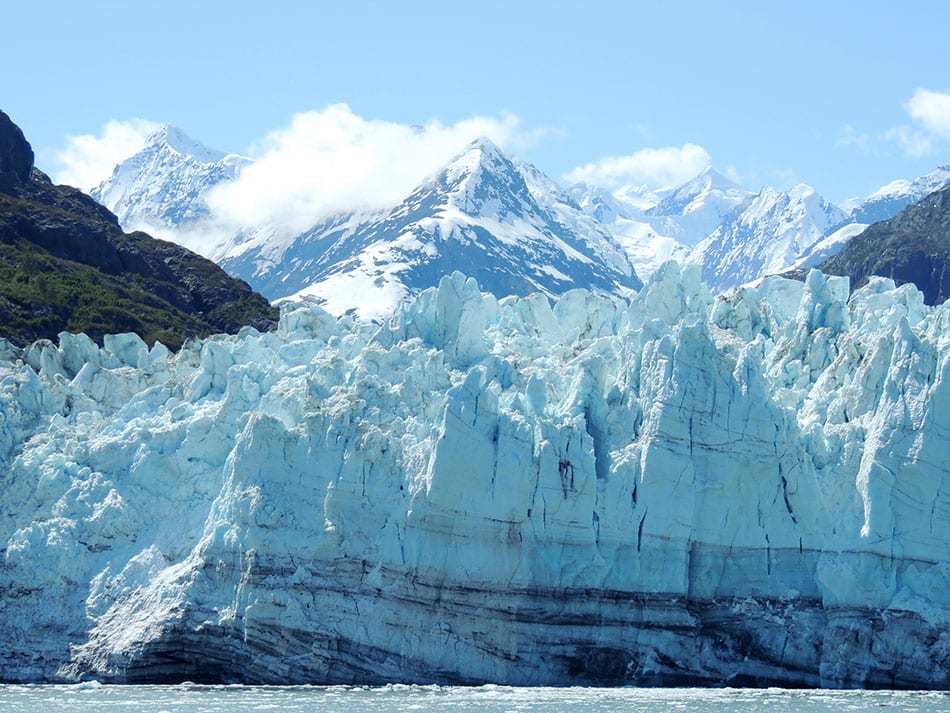 SEE GLACIERS THOUSANDS OF YEARS OLD
There are several tidal glaciers in Glacier Bay, Alaska. The glaciers are around 4,000 years old, but the ice in them is about 100 years old – that's the time it takes for snow and ice to move through the entire glacier. John Hopkins Glacier is about one mile wide, two hundred fifty feet tall above sea level and another two hundred feet deep below sea level.
​You can't appreciate their size until you are close up right next to them – then their enormity hits you. Recent estimates are that these magnificent glaciers could vanish by the end of this century as the climate changes.
THE PEACE AND MAJESTY OF MILFORD SOUND, NEW ZEALAND
Rudyard Kipling called Milford Sound the "8th Wonder of the World." Tranquil and ink-dark waters, forest clad cliffs and playful dolphins make this one of the most serene places on earth.
Look on the banks and you might see fur seals basking in the sun or large endangered Kea parrots perched high on a branch – be careful, they are playful and like to steal food from passersby or drop stones on them.
Milford Sound is truly a natural wonder not to be missed.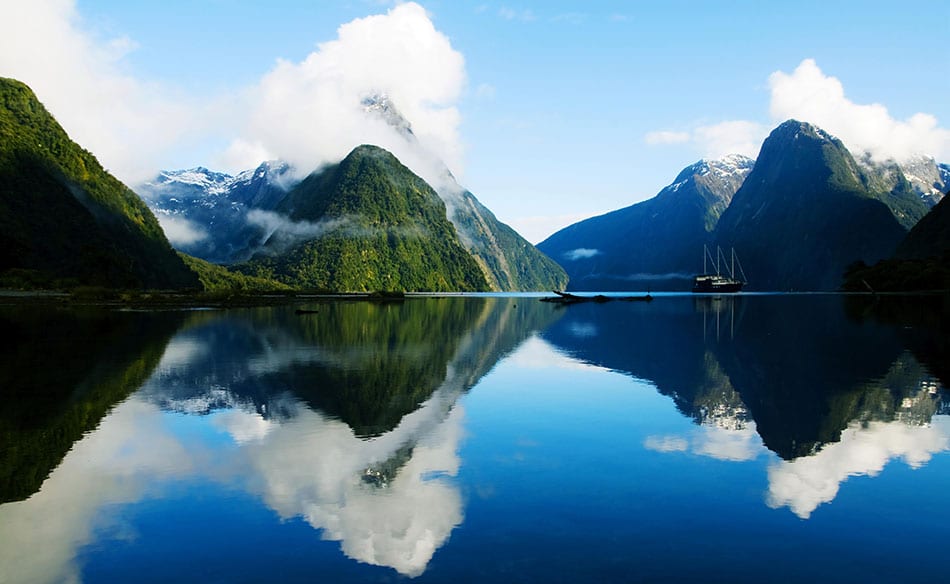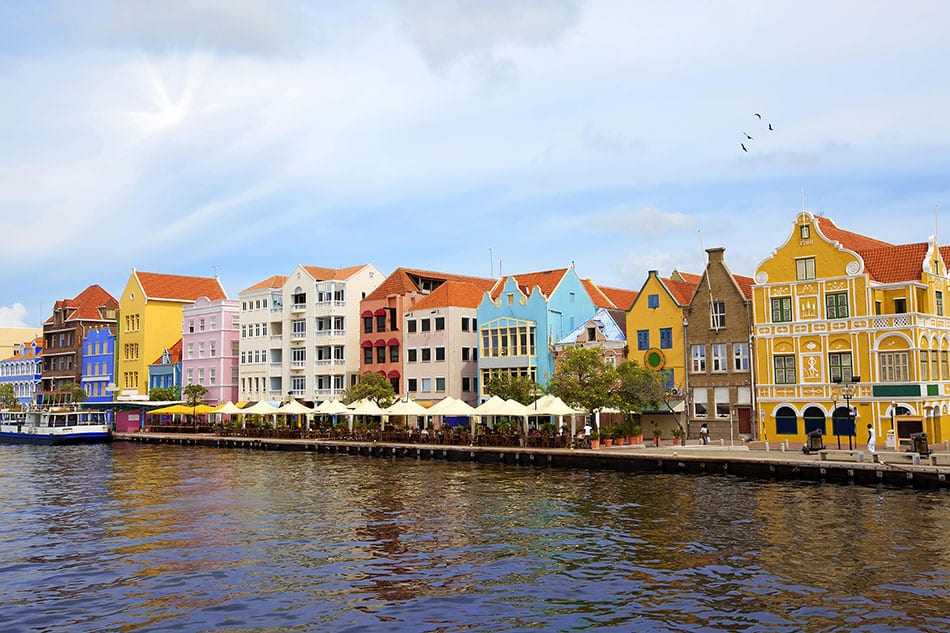 WILLEMSTAD, CURACAO
Willemstat is the capital of the Dutch Caribbean island of Curaçao and is known for its pastel-colored colonial architecture. This UNESCO Heritage site is divided into two districts divided by the bay. Punda is neatly laid-out and full of shops and museums. Otrobanda, literally meaning "the Other Side" is a crazy maze of residential streets.
Restaurants offer delicious dishes fusing Dutch and Afro-Caribbean cuisines.
THE CLIFFS OF SANTORINI
The cliffs of Santorini were formed by a volcanic eruption in the 16th century. But it is the whitewashed houses with their blue roofs that add charm and grace to the harsh and imposing ridges of the crater.
Akrotiri is a Bronze Age settlement that was preserved by the ash from the eruption, much like Pompeii was.
In the evening, head to Oia and get pictures of the sun setting over the old fortress.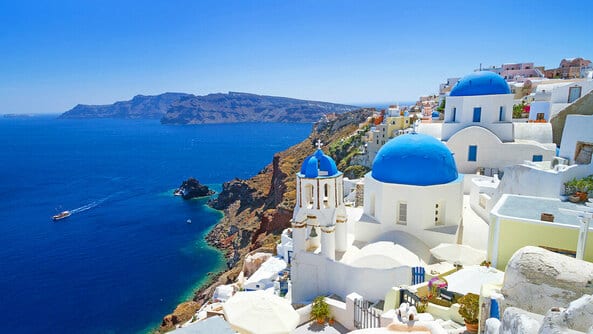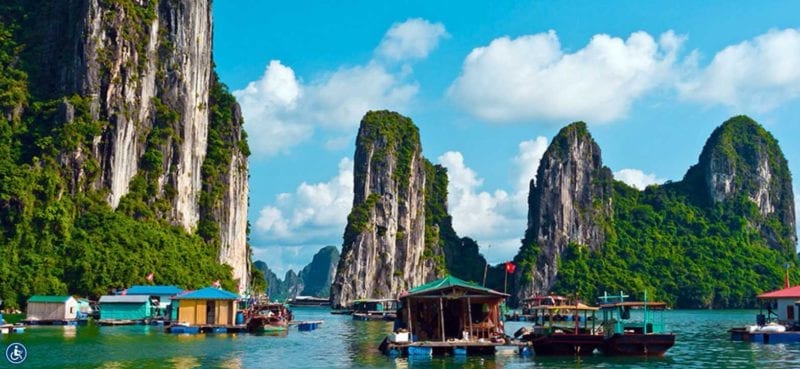 ​HALONG BAY'S FLOATING VILLAGES
The bay is comprised of around 1,600 limestone monoliths topped with thick jungles which spills down their sides. Less than 2,000 people live in four floating fishing villages in the bay. With over 200 species of fish and 450 types of mollusks, the villagers have plenty of food. The rock formations and caves are jaw dropping.
Our Travel Newsletter
Sign up and you'll get our bi-monthly newsletter. The first edition is inspirational. We'll take you to places might not have visited, or even thought about. The second edition will cover the top trends in travel so that you will be in the know and prepared for travel near or far. We'll also include some specials and promotions.
Join our mailing list to receive the latest updates, offers, and travel inspiration.
So how to choose the right vacation for you?
Picking the right vacation is a decision with many variables: which hotel, cruise line or tour company is right for you, which destinations interest you, what are the demographics of fellow travelers, what are the service standards, what activities are available, and most importantly exactly what do you desire from the experience. We want you to make an informed, intelligent buying decision where you get the best value for your money! We work with our clients to ensure the vacation or cruise they choose is right for them and those traveling with them.
The world awaits you and we look forward to assisting you in choosing the exact right adventure on the waters or land for you and your companions!
Let's chat and find the right vacation for you.