Overview
Welcome to our definitive guide to Crystal Cruises. Seabourn is a leader in the ultra-luxury cruise market. This elegant all-suite fleet sails to the most desirable locations at their peak season. Their smaller yacht-like ships (450 – 550 passengers) can visit exotic destinations that large ships must pass by. Seabourn appeals to affluent and experienced world travelers. It focuses on intuitive personalized service and anticipating guests needs. The public spaces are large and uncrowded, creating a more tranquil atmosphere. Guests appreciate Seabourn's all-inclusive pricing (all restaurants, fine wines, spirits, stocked in-suite mini-bar, amenities, and even a massage.)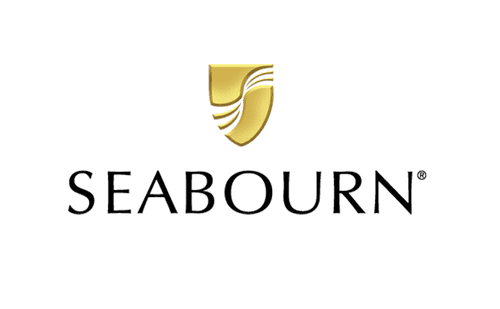 Should you choose Seabourn Cruises
Yes, if you want/value
Appreciate exceptional service
An upscale, intimate, and sophisticated atmosphere
Some of the best cuisine on the seas
Sociability – staff are encouraged to interact with passengers, and guests enjoy meeting and chatting
A true "all inclusive" experience
A wide variety of ever changing itineraries – there are no home ports
No, if you want/value
​A large variety of daily activities and events
A very active or energetic environment
A more casual evening atmosphere
A younger crowd
A large or medium ship experience
Tips
Seabourn is making an extra effort to attract a younger market and is building programs targeted to those 45 years old and up. You'll notice this onboard as they pull in more Gen Xers and Baby Boomers. They have been supportive of the LGBT market.
Seabourn is slowly moving away from its formal past, as are most luxury lines. If Formal Nights are not your thing, you'll fit in with many other guests. Read more below on Formal Nights.
Service and quality hasn't been as consistent on the newer ships (Encore & Ovation) since the takeover by Carnival.
Entry Starting Prices
Entry starting prices start around $450/day/person for a suite on cruises booked 1 year in advance or $3,150/person for a 7 day cruise. Want to test out Seabourn and ultra-luxury cruising? Take a look at the 7-night Pacific Coastal cruise below.
Your Onboard Experiences
​DINING
Seabourn is a member of the Chaîne des Rôtisseurs, one of the world's oldest and most prestigious gastronomic societies devoted to fine dining. ​World-class dining is enhanced through a culinary partnership with Chef Thomas Keller – holder of multiple three star Michelin ratings. All food served is fine dining. Restaurants include:
The Restaurant – serving French-American style cuisine
The Grill – high end steakhouse (no charge, but one reservation per voyage)
Sushi – offering the best ingredients. Developed a menu that is a perfect blend of authenticity to maintain the root of the cuisine with a twist of Seabourn's culinary expertise. (only on the Encore and Ovation)
Colonnade – casual indoor/outdoor venue with an open kitchen. Lavish buffets during the day, alfresco regional table service for dinners.
The Patio – poolside dining serving grilled specialties, salads, soups and pizzas.
Room service is always available at no charge.
​SPECIALTY RESTAURANTS
Each ship offers several fine dining venues. All restaurants are complimentary.
BEVERAGES
Beverages are included (premium spirits and fine wines, soda, coffees, and juices). In suite mini-bars are stocked and complimentary. In addition to the complimentary fine wines, Seabourn offers rare and ultra-premium wines at an additional charge or through the purchase of a Silver or Gold Connoisseur Collection package. There are a variety of bars onboard and guests are generally very social.
ENTERTAINMENT
Seabourn offers a variety of smaller production shows, vocalist, bands, and comedians targeted towards an older adult audience. There are a number of enrichment presentations including cooking demonstrations and wine tastings. Plus lectures on art, science (astronomers, aerospace engineers, physicists, naturalists, and researchers) and cultural destinations (geographers, anthropologist, explorers and historians).
SPA & FITNESS CENTER
Seabourn's spa and fitness facilities offer a wide spectrum of massages, facials and beauty treatments, blending traditional practices from around the world with the most up-to-date techniques. Seabourn's spas are suitable for guests wishing to maintain a personal fitness regime or discover a new one. A well-equipped ocean-view gym and Motion Studio is staffed by professional fitness trainers, and a full-service salon for men and women complement the spas.
Spa & Wellness with Dr. Andrew Weil guided meditation and yoga sessions
The Mindful Living Program, created in collaboration with Dr. Andrew Weil — designed to holistically enrich the mind-body experience, improve self-awareness and inspire your sense of wonder
Skilled therapists offer a full range of body and facial services including massage, detox, cleansing and wrap therapies
Full-service salon for men and women
Fitness Director to create your ideal regime
Fitness centers with ocean views, offering state-of-the-art fitness equipment
Motion Studio offering Yoga and Meditation, Crystal Sound Bath, TRX and Stretch classes, and more
Personalized Spa Services are also offered in a dedicated Spa Cabana at The Retreat, our serene enclave atop Seabourn Encore and Seabourn Ovation, available by reservation
DRESS CODE
In the evening (after 6pm) there are two different dress codes:
Elegant Casual
Men: Slacks with a collared dress shirt or sweater; Jacket Optional. Ladies: Slacks / skirt, blouse, pant suit or dress. This is the dress standard for all dining venues
Jeans are welcome in all dining venues during the day, but not appropriate in The Restaurant after 6pm.
Formal (one to three formal nights depending on voyage length)
In the Restaurant, Men: Tuxedo, suit or slacks and jacket required. Ladies: evening gown or other formal apparel.
Dress in other dining venues is Elegant Casual during Formal Nights, so you can avoid Formal Night attire by visiting any other restaurants.
Jeans are welcome in all dining venues during the day, but not appropriate in the Restaurant after 6pm.
The itinerary in the preliminary document booklet will inform you of the number of Formal evenings to expect during your voyage. As a rule of thumb, Formal evenings are scheduled as follows:
Cruises up to 13 days: One Formal evening
Cruises of 14 to 20 days: Two Formal evenings
Cruises of 21 or more days: Three Formal evenings
​FELLOW GUESTS
Seabourn is making a concerted effort to attract a younger chic sophisticated demographic. You'll see a good number of fellow guests as young as 40 on some cruises, although it still skews toward an average age of 60 or so. Guests tend to be successful in life and affluent. They are sociable. Most guest are couples, well traveled, and from the United States or the U.K. Seabourn encourages guest to be social and it is one of the many aspects of Seabourn that its loyal guests appreciate.
WIFI/INTERNET
Internet is available on all ships both in public areas as well as in suites. Internet rates start at $0.40/minute. Premium Suites (Owner's, Signature & Wintergarden) receive complimentary Internet service. Internet packages are available.
GRATUITIES & TIPPING
As they are famous for saying, "Gratuities are neither required nor expected on Seabourn ships."
Below are just a few featured Seabourn Cruises.
Use the Search Box on the right to find other Seabourn Cruise itineraries and destinations.
Or just give us a call and we'll help you find your dream vacation.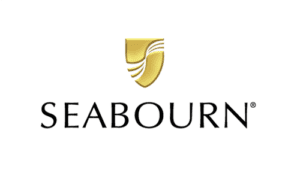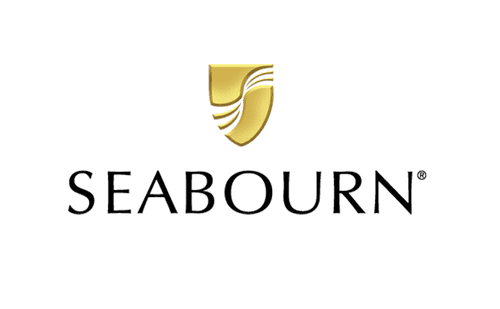 Seabourn[itb-ovexplore-search destinationtype="Ocean" showdestinationType="false" filtercruiseline="11″]
So how to choose the right vacation for you?
Vacations are an investment! With literally thousands of options, choosing the right vacation and the best value is difficult to sort through. That's where I bring my 12 years of travel experience and expertise to do this right, and get you the best value for your money. With the backing of the largest travel consortium behind me, we have options you can't find online. Plus our work just gets started once we book your dream vacation. Chat with us to learn more.
The world awaits you and we look forward to assisting you in choosing the exact right adventure on the waters or land for you and your companions!
Let's chat and find the right vacation for you.