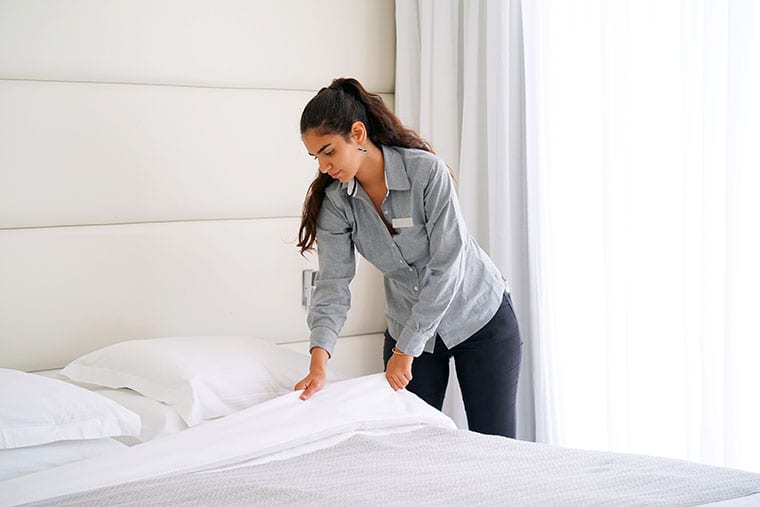 Most non-luxury cruise lines add a charge to your onboard account for gratuities. Typically the charge is added to your account the night before your cruise ends. This charge can range from $14 – $25 per person per day. 
The charge is used to compensate crew members for the services they provide during your trip. This includes waiters, bartenders, stateroom attendants, the culinary team and those providing behind the scene services related to your stay.
LOW CREW BASE PAY
These crew members' base pay rate is very low, much lower than the U.S. minimum wage laws (which don't apply to the cruise lines). Some start as low as $2 per day. For those workers these gratuities can comprise up to 95% of their income.
The imposition of automatic gratuities is an irritant to some cruisers. They argue that appropriate compensation for crew staff should be included in the base fare, as it is for luxury cruise lines.
ALLOWS CRUISE LINES TO ADVERTISE LOWER PRICES
But by not including gratuities in the base fare, as well as not including port fees and other NCF fees, cruise lines are able advertise a "lower" fare, actually several hundred less that what your total cruise fare will ultimate cost you. They've learned this trick from the airlines with all of their extra fees.
You are able to increase or decrease the amount of your gratuity by visiting the reception desk. But remember, crew compensation is heavily dependent on these gratuities. It isn't the crews' fault that cruise lines operate this way.
PRE-PAID GRATUITIES OPTION
We always advise our clients upfront about the cruise line's gratuity policy and rates. Most of our clients prefer to pay gratuities in advance, called pre-paid gratuities. This way they don't have to worry about an extra $100+ charge per person added to their onboard account at the end of their cruise.
Some cruise lines offer special packages which can include pre-paid gratuities. We always choose to pre-pay our gratuities, plus we give an extra cash tip to our room attendant, waiter and bartender but that's a separate topic.
​
What is most important is that you know in advance how gratuities are handled so that you can choose what works best for you.
So how to choose the right vacation for you?
Vacations are an investment! With literally thousands of options, choosing the right vacation and the best value is difficult to sort through. That's where I bring my 12 years of travel experience and expertise to do this right, and get you the best value for your money. With the backing of the largest travel consortium behind me, we have options you can't find online. Plus our work just gets started once we book your dream vacation. Chat with us to learn more.
The world awaits you and we look forward to assisting you in choosing the exact right adventure on the waters or land for you and your companions!
Let's chat and find the right vacation for you.