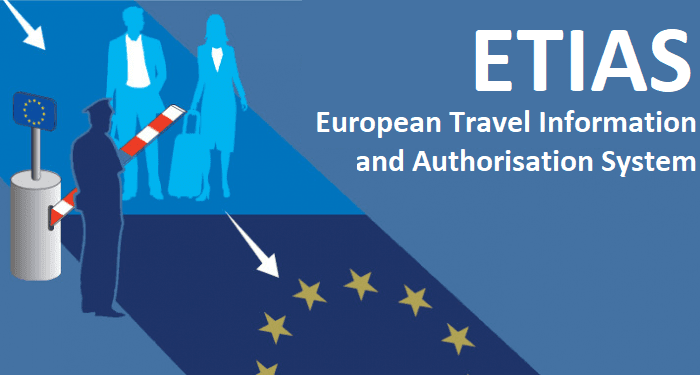 UPDATED: August 4, 2022 to reflect new implementation date
Europe is one of the top tourist destinations for American travelers in part because of our history and heritage ties, but also because of the ease of travel. There are no complicated and time-consuming visa requirements for U.S. citizens to visit Europe. However, starting November 2023, things will change just a bit.
ETIAS – Travel Authorization Requirement
ETIAS, the new travel authorization is not a visa as it has incorrectly been reported by some of the U.S. media. Visas are time-consuming and can be expensive. Obtaining a visa typically requires a visit to that country's U.S.-based consulate in order to complete the visa application process.
ETIAS is a travel authorization program to protect European borders (actually the borders of the 26-member European Schengen Zone).​ It applies to most other countries as well as the U.S.
Since U.S. citizens didn't need to apply for a formal visa to enter Europe, they weren't undergoing any security checks. Under this program you'll provide the foreign government with additional information they need to make security checks with Interpol, Europol and other security databases..
Similar to U.S. ESTA Requirement
This new program is similar in its ease of use, cost, and intent as the U.S. ESTA (U.S. Electric System for Travel Authorization) which the U.S. imposes on European visitors, as well as visitors from other countries, for exactly the same reasons.
How do I get an ETIAS authorization?
The process is simple and quick. It can all be done online. Most people complete the process within 10 minutes and get their authorization sent via email within a few hours.
The authorization costs €7 (around $8 depending on exchange rates) for adults 18 – 70 years old. Those under 18 and over 70 don't have to pay a fee.
During the online application process, you'll supply your passport information, as well as some health and security information.
To apply visit www.schengenvisainfo.com/etias/​
Do I need a new authorization for every visit?
The ETIAS authorization is valid for 3 years or until your passport expires, which ever comes first. During the period your ETIAS is valid, you can re-enter multiple times without renewing the authorization as long as your stay is less than 90 days within a 180 day period.
So how to choose the right vacation for you?
Picking the right vacation is a decision with many variables: which hotel, cruise line or tour company is right for you, which destinations interest you, what are the demographics of fellow travelers, what are the service standards, what activities are available, and most importantly exactly what do you desire from the experience. We want you to make an informed, intelligent buying decision where you get the best value for your money! We work with our clients to ensure the vacation or cruise they choose is right for them and those traveling with them.
The world awaits you and we look forward to assisting you in choosing the exact right adventure on the waters or land for you and your companions!
Let's chat and find the right vacation for you.