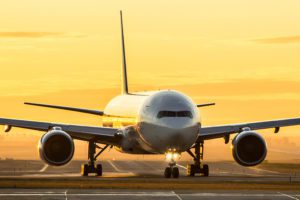 Prices soar while demand softens
If you have the sense that airline ticket prices are soaring, you'd be correct. The recent report from ARC (Airlines Reporting Corporation) show air ticket sales totaled $7.7 billion in April 2022 which is an 156% increase year over year. This is the largest increase seen in over seven years. The average round-trip ticket cost rose to $585 in April, that is a 8% increase over March, and a 45% increase from April 2021.
"April's month-over-month sales and passenger totals are in line with pre-pandemic travel trends. We continue to monitor the impact higher airfares have on traveler demand," said Steve Solomon, vice president of global customers and data products at ARC. "Pre-pandemic, we typically saw a decrease in passenger trips from March to April and an even more profound drop in sales compared to what we saw this year."
While ticket prices are increasing, sales are slowing. Here are the month over month April 2022 results reported by ARC:
Total sales decreased 1%.
Total passenger trips decreased 10%.
U.S. domestic trips were down 11%.
International trips were down 8%.
Delays & cancellations continue to haunt travellers
To make matters worse, while prices are rising, service levels continue to disappoint travel. Airline staff shortages are continuing to cause cancellations and delays, and no relief is in sight for this summer. Most of our clients are experiencing multiple schedules changes and flight cancellations.
On April 14, there were over 7,579 delays and 602 cancellations. On our cruise which departed April 3rd, a large number of guests missed the sailing because the airlines couldn't get them to Fort Lauderdale in time, due to a storm that closed many SE US airports. With planes already booked full, there was no way to get stranded guests to the port in time.
Most carriers are suffering from a pilot shortage after many pilots choose voluntary retirement during Covid. To address some of these issues, airlines are reducing their schedules and capacity. Earlier this year, American Airlines announced a reduction in its plane's capacity or load (a measure of how full a plane is) to give it a bit more flexibility to absorb problems caused by weather and staffing.
Unfortunately, passengers should expect these problems to continue through this summer.
So how to choose the right vacation for you?
Picking the right vacation is a decision with many variables: which hotel, cruise line or tour company is right for you, which destinations interest you, what are the demographics of fellow travelers, what are the service standards, what activities are available, and most importantly exactly what do you desire from the experience. We want you to make an informed, intelligent buying decision where you get the best value for your money! We work with our clients to ensure the vacation or cruise they choose is right for them and those traveling with them.
The world awaits you and we look forward to assisting you in choosing the exact right adventure on the waters or land for you and your companions!
Let's chat and find the right vacation for you.