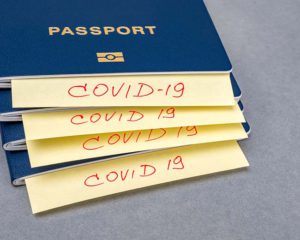 On Monday, the European Council passed a recommendation which removed the US from the "Safe Country List." Tourists from countries on the "Safe Country List" are allowed to enter the EU regardless of their vaccination status. This reverses a June recommendation which allowed any US tourist to visit the EU.
What does this change mean for US travelers?
The new recommendation states ONLY vaccinated US travelers should be allowed to enter any EU country and only those which allow vaccinated tourists to visit.
However, individual member states can choose to allow unvaccinated tourists, regardless of this non-binding EU recommendation. So absent a specific country ban, vaccinated US tourist can still visit the EU.
Several countries have adopted a variety of health and safety protocols independently. Some require health or vaccine passports, or regular Covid testing in order to enter public buildings and spaces, bars, and restaurants.
Before traveling internationally, check the Covid-19 regulations for each country you plan to visit.
So how to choose the right vacation for you?
Picking the right vacation is a decision with many variables: which hotel, cruise line or tour company is right for you, which destinations interest you, what are the demographics of fellow travelers, what are the service standards, what activities are available, and most importantly exactly what do you desire from the experience. We want you to make an informed, intelligent buying decision where you get the best value for your money! We work with our clients to ensure the vacation or cruise they choose is right for them and those traveling with them.
The world awaits you and we look forward to assisting you in choosing the exact right adventure on the waters or land for you and your companions!
Let's chat and find the right vacation for you.