"The Unvarnished Traveler" by Brian Raymond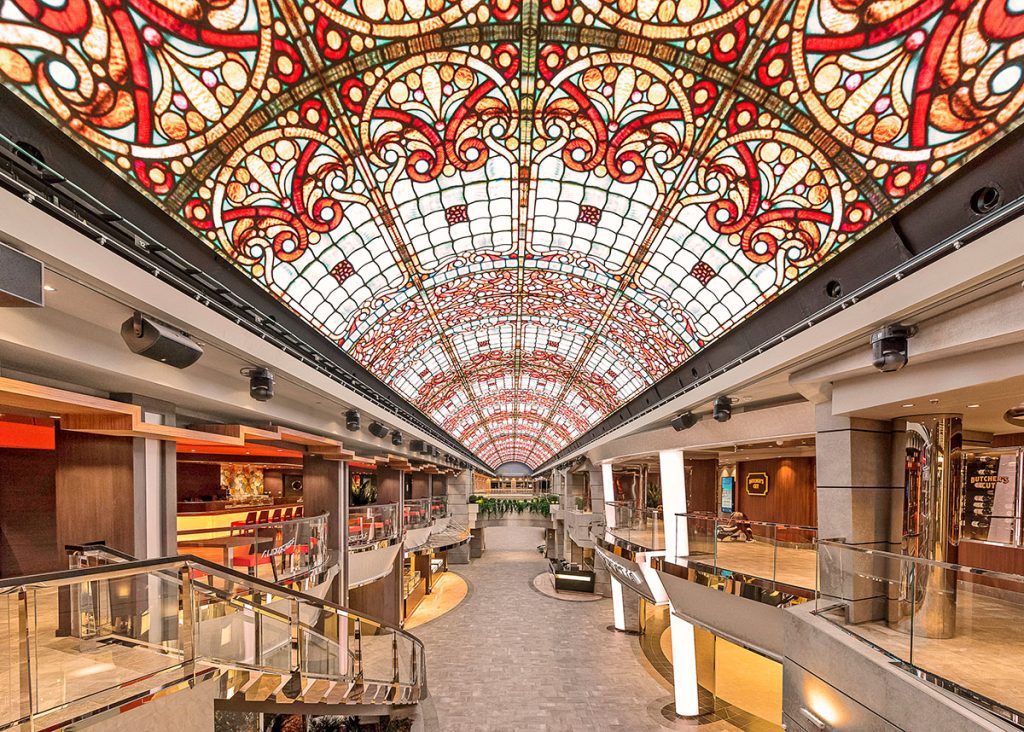 Let's be upfront. We usually sail upper premium cruises (Celebrity) and luxury cruise lines. So normally our expectations are pretty high, but for this cruise we have tempered our expectations appropriately.
This time we were interested in experiencing something different and wanted to see what MSC Cruises had to offer. MSC is based in Switzerland and is one of the largest cruise lines in the world. MSC has made a strong commitment to become a major player in the US market by rapidly deploying new ships. Early on MDC received bad reviews primarily because they were a European-based line that catered to European cruisers' sensibilities.
European cruisers and European lines have been known to have a lower level of customer service than Americans expect, and European cruisers are more accepting of a lower quality in food service. In addition, accommodations and furnishings tend to be more basic and minimal, which tends to be less than what Americans expect.
With that all said, we wanted to see what they offer and if things have improved. We'll be reporting about our experiences onboard in the coming days and weeks.
In the meantime, there are things we've learned during this booking and pre-boarding process that you should be aware of before you book a MSC cruise.
What's the draw to MSC?
It's simple. THE PRICE. Like most of the other mass-market cruise lines (Carnival, Royal Caribbean and NCL), pricing is one of the top draws for MSC guests. Entry prices are dirt cheap. Now of course you have to know that the cheap entry price doesn't include anything extra. So if you are going to purchase extras, like an alcohol package, an Internet package, or specialty restaurant packages, you have to add those prices in to do a real comparison, and MSC doesn't want you to be able to do that easily – those costs are all hidden.
Like most mass-market lines, MSC is family & kid friendly. It is also an option for multi-generational travel, especially on a budget.
So what are our early observations:
Assigned Dining Times – We don't like assigned/set dining times. Most customers on MSC have to select an early or later dining time. Yacht Club suite-level guests do have the ability to select anytime dining However, for those who like to share a dinner with strangers and develop new friendships during their meals, this can be a plus.
Finding information in advance – MSC does an excellent job of hiding the cost of its up-charges, and there are a ton of them. On their site, unless you have already booked a cruise and have set up your account, you cannot find the cost of upgraded beverage packages, dining upgrades, or Wifi options. So if you are trying to figure out if the low price is a good idea, forget it. We believe cruise lines should make all their pricing visible in advance. So this is a MAJOR miss.
Specialty Restaurant Package – MSC's specialty dining packages are a perfect example of "bait and switch" at its worst. MSC offers specialty restaurant dining packages, and they are offered at a very reasonable price. What they do not tell you anywhere is that they are selling a special limited menu for each of the restaurants – not its full regular menu. You can't walk into these restaurants and order off the regular menu. You can only order off the limited selection menu, and those choices few. Otherwise, you order off the main menu for the specialty restuarant as you would in any other restaurant on land where every item has its own charge. To add insult to injury, each dinner comes with one side. Extra sides cost $3 each. Needless to say, many cruises are upset to discover at the specialty restaurant, their menu choices are greatly limited. However, if you have a specialty restaurant package, you can purchase any item on the regular menu at 50% off.
Alcohol Package – Drink (alcohol) packages are not included in the standard fare, unless you book a suite in the Yacht Club. However, MSC offers promotions at various times which do include the basic "Easy Package." The Easy Package includes one brand of whisky, vodka, gin, rum, tequila, brandy, and house wines. As mentioned above, you can't find the cost to add the Easy Plus or Premium Extra on their website. You can only find the prices once you purchased the cruise and created your onboard account.
"Nickel and dime" is a theme onboard – Besides extra charges for drinks you might want, and the food you'd prefer at the specialty restaurant, there is an extra charge for some of the shows. To be clear, the main theater is free, however, the shows in the small theater in the round cost extra. What's the upcharge? Well, it depends, which is part of the problem. It can cost $7 to $18. Did you purchase in advance or onboard? Everything purchased in advance is discounted. Did you purchase a specialty restaurant package? If yes, they the show ticket is discounted. Did you want a cocktail at the show? The drink package you purchased isn't good at the show. If you purchased the cocktail and show package, did you know you have a choice of one of two alcoholic drinks and a non-alcoholic drink? And remember, if you want an extra side in that specialty restaurant, it costs an additional $3 each, even if you ordered the $98 tomahawk ribeye for two.
We are looking forward to experiencing MSC and reporting our own findings. So stay tuned.
So how to choose the right vacation for you?
Vacations are an investment! With literally thousands of options, choosing the right vacation and the best value is difficult to sort through. That's where I bring my 12 years of travel experience and expertise to do this right, and get you the best value for your money. With the backing of the largest travel consortium behind me, we have options you can't find online. Plus our work just gets started once we book your dream vacation. Chat with us to learn more.
The world awaits you and we look forward to assisting you in choosing the exact right adventure on the waters or land for you and your companions!
Let's chat and find the right vacation for you.