THE JOY OF GROUP TRAVEL
Sharing sophisticated travel adventures
Traveling with a group sometimes wrongly gets a bad rap. The thoughts of designing a travel experience suitable for a number of people, each with their own distinct personality, sometimes ominously sounds like any effort crafted by a committee where the highs and lows are leveled out for the sake of group harmony. However, there is no reason a group trip cannot be one of the best of all possible ways to travel if you plan well and the group is made up of people willing to go with the flow of the adventure. Whether the trip is a group cruise, an outdoor adventure or a tour through Europe, there are many things to consider during the planning phase. Here are a few reasons traveling with a group is such a great opportunity and a few tips to ensure your group trips are successful.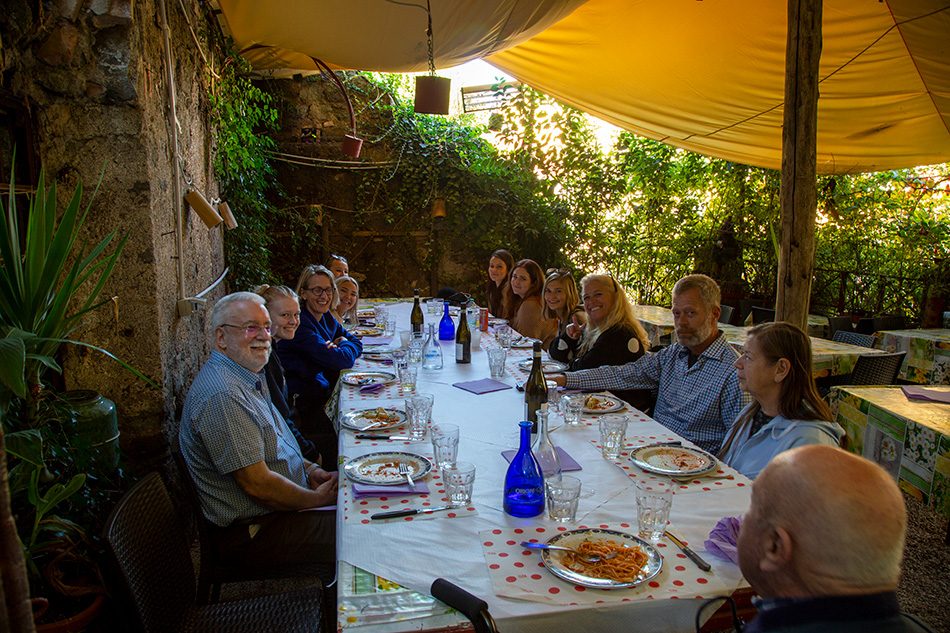 ​BONDING
Traveling with a group, though not without its own complexities, provides a special opportunity for bonding and closeness. Your experiences will form memories you will share for everyone's lifetime. The small adjustments necessary for everyone's comfort and enjoyment are minor compared to the social benefit of traveling with a group of companions. Naturally, some groups trips move well outside of the realm of "a few close friends" but even larger group travel experiences provide intimate settings and bonding. When you get together in a group of people sharing common experiences, an almost family-like atmosphere can develop, much different from traveling solo or with a single companion.
PRICING
Group cruises and tours often create financial efficiencies. Pricing is typically better for groups as discounts and group rates are passed through to the individual members of the group. Sometimes as few as 10 people count as a "group" and can result in significant savings. Beyond the fare for the cruise and tour, even meals out and excursions or side-trips can result in savings when the entire group purchases together.
​SPECIAL AMENITIES
Tour operators and cruise lines love group business. As a result, they will often provide special incentives beyond pricing. For example, group cocktail parties, meeting rooms, lectures and even custom excursions may be a part of the group offering. Themed group experiences like destination weddings, fan clubs, family reunions, alumni groups and other occasions are just some of many opportunities for special amenities to be offered by the various suppliers involved. Remember, too, just because you are traveling in a group does not mean there can not be some unplanned, free and individual time! In fact, there should be accommodation made for unstructured wandering about! Planning for some "down time" is highly recommended!
​GROUP TRAVEL CONSIDERATIONS
Regardless of the trip's central theme or purpose, there is a great deal of precise planning involved with group travel. It is important to focus on the details! As a result, organizing a group trip is greatly facilitated by a trained travel professional. We do many groups each year and we know how to negotiate on your behalf, what to ask the travel supplier to provide and how to watch out for the pitfalls that can creep into any large undertaking! Payment schedules are often very different with group trips, and close attention must be paid to avoid getting caught off guard by cancellation periods and opportunities for release of unused space.
The earlier you begin planning your group travel event, the better! There are always many logistical elements best planned well in advance as well as budgetary matters. Meals and food alergies, excursions and sightseeing, transportation, payment collections and lodging are all elements we handle each day for our clients.
So how to choose the right vacation for you?
Vacations are an investment! With literally thousands of options, choosing the right vacation and the best value is difficult to sort through. That's where I bring my 12 years of travel experience and expertise to do this right, and get you the best value for your money. With the backing of the largest travel consortium behind me, we have options you can't find online. Plus our work just gets started once we book your dream vacation. Chat with us to learn more.
The world awaits you and we look forward to assisting you in choosing the exact right adventure on the waters or land for you and your companions!
Let's chat and find the right vacation for you.